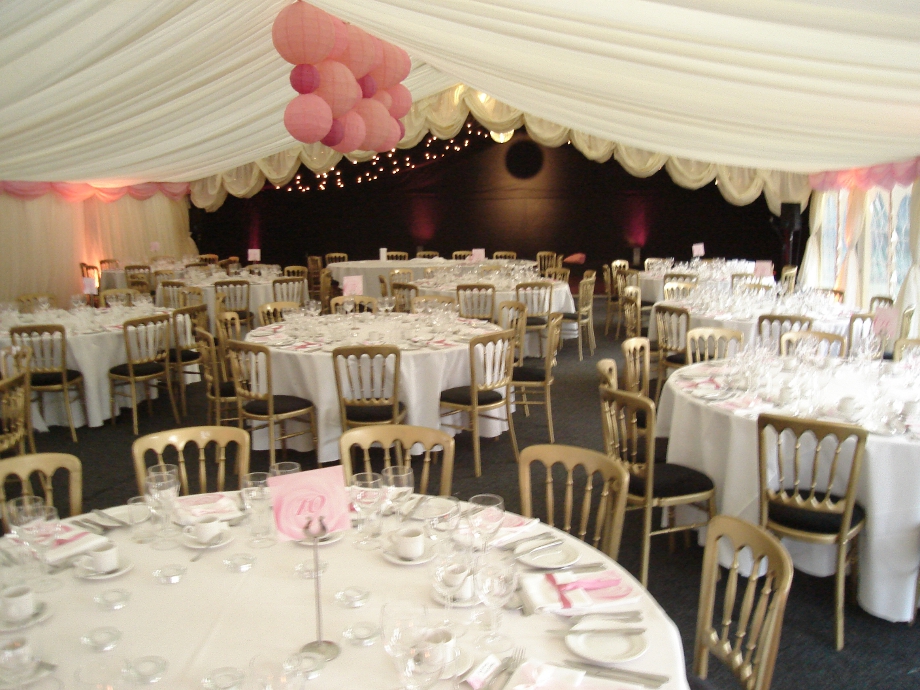 One of the most, if not the most important days of a couples lives. There is a lot of planning to complete for the big day, this process can be overwhelming at times – we provide solutions!  
Your Marquee is where you and your guests will spend the large majority of your special day together, this maybe in the beautiful grounds of a hotel, a country resort or a private residence with: chilled champagne served on arrival, the traditional wedding breakfast, speeches and the first dance, the options of band and/or DJ.
How large should the bar be and should we have an area for the young guests – a games room?
The list of full customisable options for marquees is extremely vast and diverse to be fair, but don't panic, we are here to provide guidance, assistance and solutions to make your big day extra special.